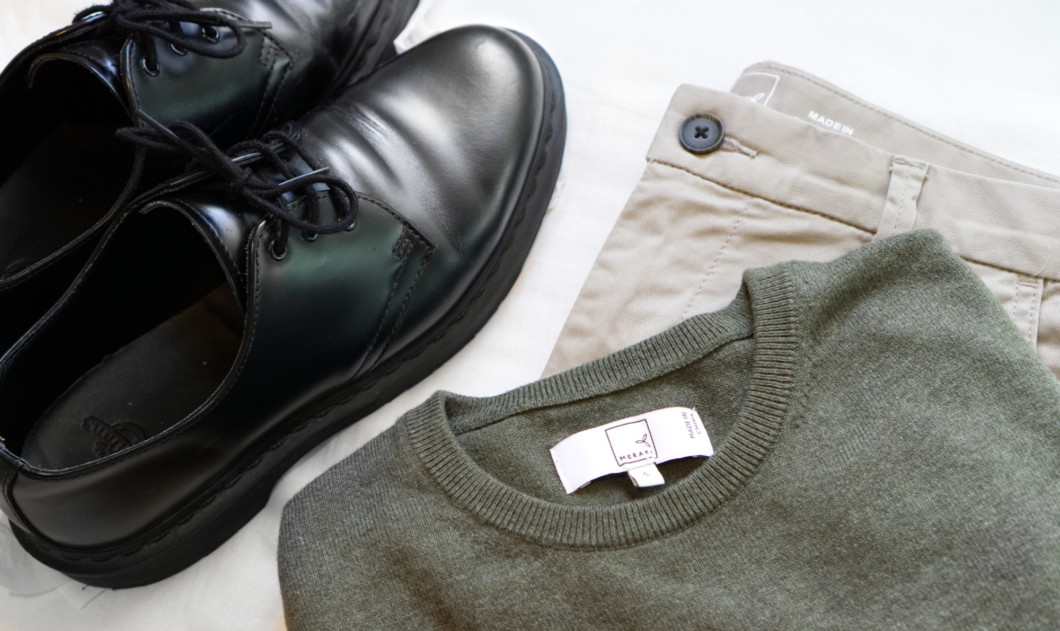 Review MERAKI clothing, Amazon Fashion new private brand
I am addicted to Amazon service.
I use to be a heavy user of Amazon even in Japan, but it is not totally changed after I moved to live in London. I have not register as Prime member in UK, but It is still useful.
Anyway,  do you guys know about Amazon private brand "MERAKI"?
I have never heard of it before I came to UK.  That is because MERAKI, as 4th private brand of Amazon Fashion, was just launched on this May. Targeting region of this brand is UK and the other country in Europe. So, most Japanese people have never known that.
Low price, but quality and simple design. The reviews on the website seem not bad, so I would like to buy it and try it on.
What is Amazon private brand  "MERAKI"?
Before I get started to review it, I want you to know about MERAKI briefly.
MERAKI is the Greek adjective. It is also famous as one of untranslated word in the world. According to  Amazon Fashion Europe, it means "doing something with soul, creativity, or love – when you put something of yourself into what you're doing, whatever it may be".
With this philosophy, they create the simple, modern wardrobe essentials.
As I mentioned above, 4 private brands have been already launched: 1.Truth & Fable, 2.Finds., 3.Iris and Lily, and 4.MERAKI.
Each one has the different concept. Finds. is casual clothing brand like TOPSHOP in UK. On the other hand, MERAKI is perfect basics brand like COS, UNIQLO, and MUJI. The price range is quite similar to those brand. I don't know but possibly, MERAKI might refer to them as a model.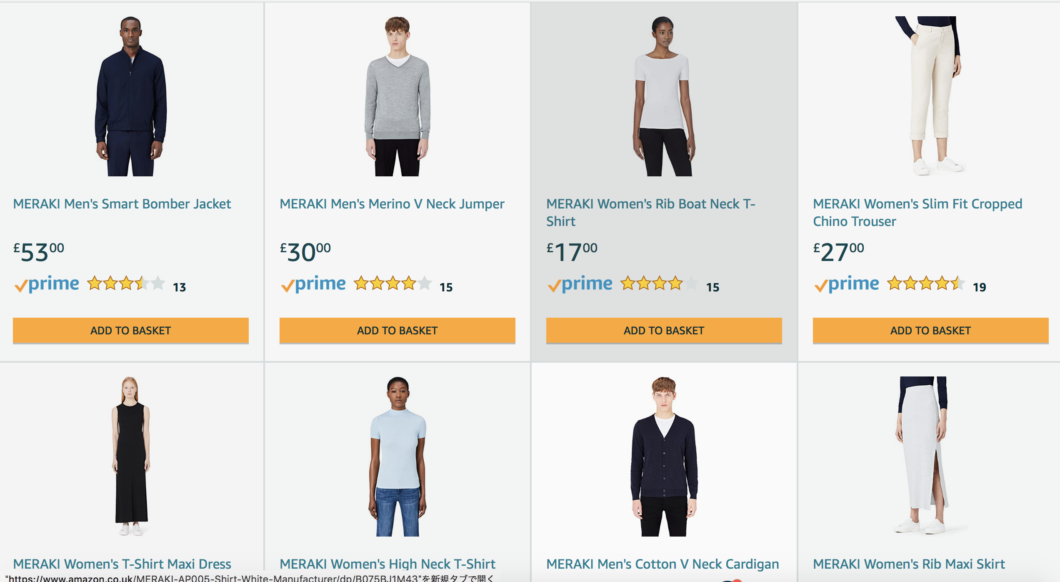 Finally, Got the items!
First, from "Regular Fit Chino Trousers"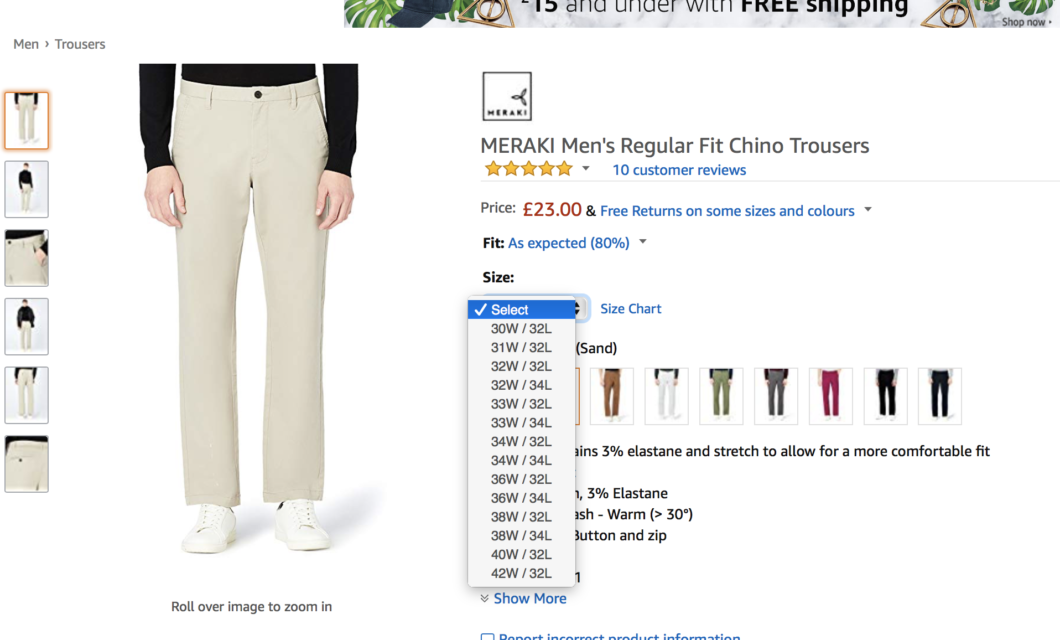 What I bought first is Regular Fit Chino Trousers.
The color is Sand, and the size is 30w/32L, the smallest one.  You know, I am Japanese and not so tall. If they had 30W/30L, I would have bought it definitely. But it is OK, I would roll it up.
My parcel have arrived in about 1 week. It is all free-delivery if it comes to over £20 totally.
OK, let's get started to open and try it on!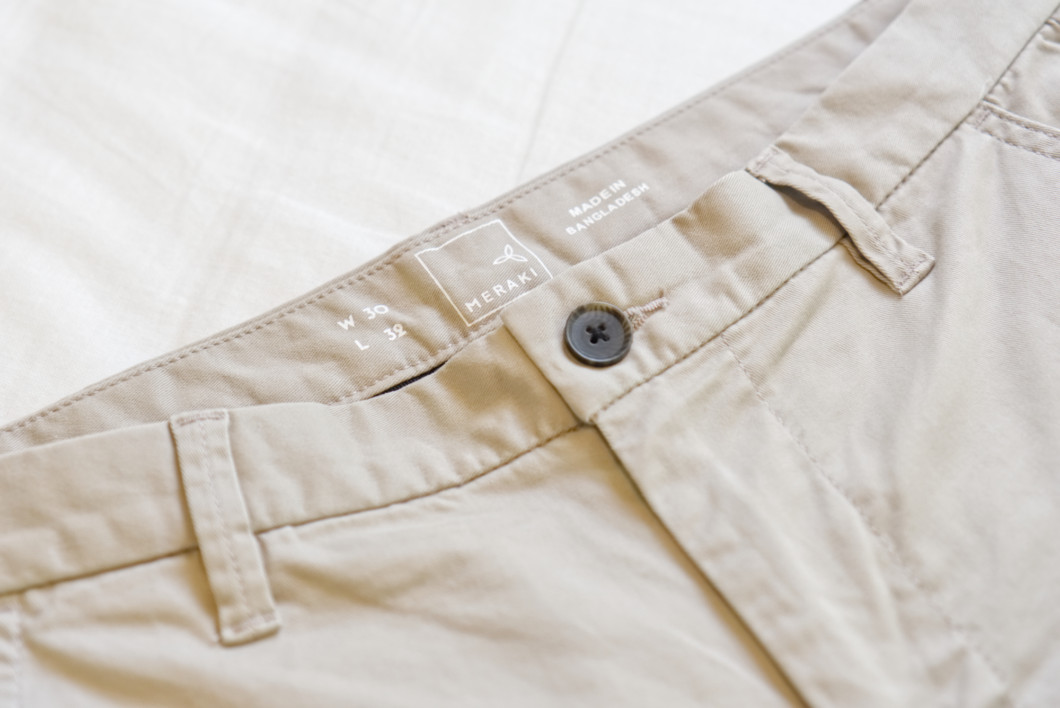 The MERAKI Logo box is printed on the back.  Touching the surface, the texture is soft and feel good.
As I imagined, the length was long so I rolled it up like picture above. the color might be a little darker than the picture.
This Regular Fit is very comfortable and easy to wear. Even though there is the Slim Fit available on the site, I am really satisfied with this loose trousers.  Anyway, this fabric is really good!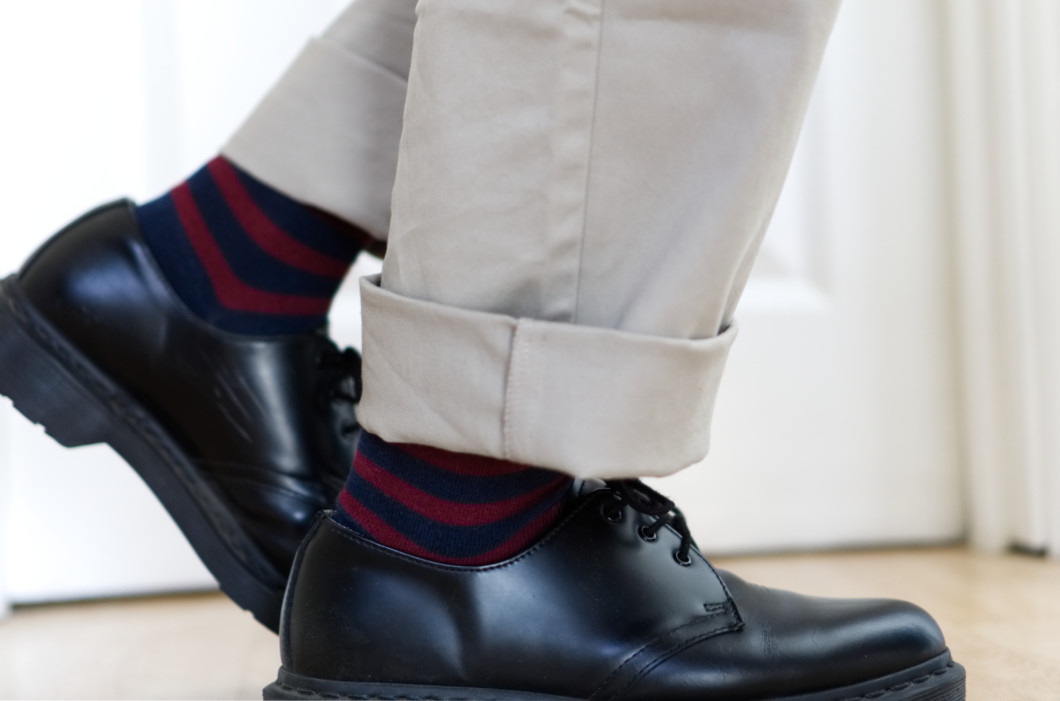 This pic is around the foot. Taking the hem up may be nice idea but I think rollin up is quite good.
For your information, this leather shoes is from Dr.Martens. I like it since this is all black including the iconic yellow stitch. I have introduced it on this blog (Japanese), since then it has been one of my favorites.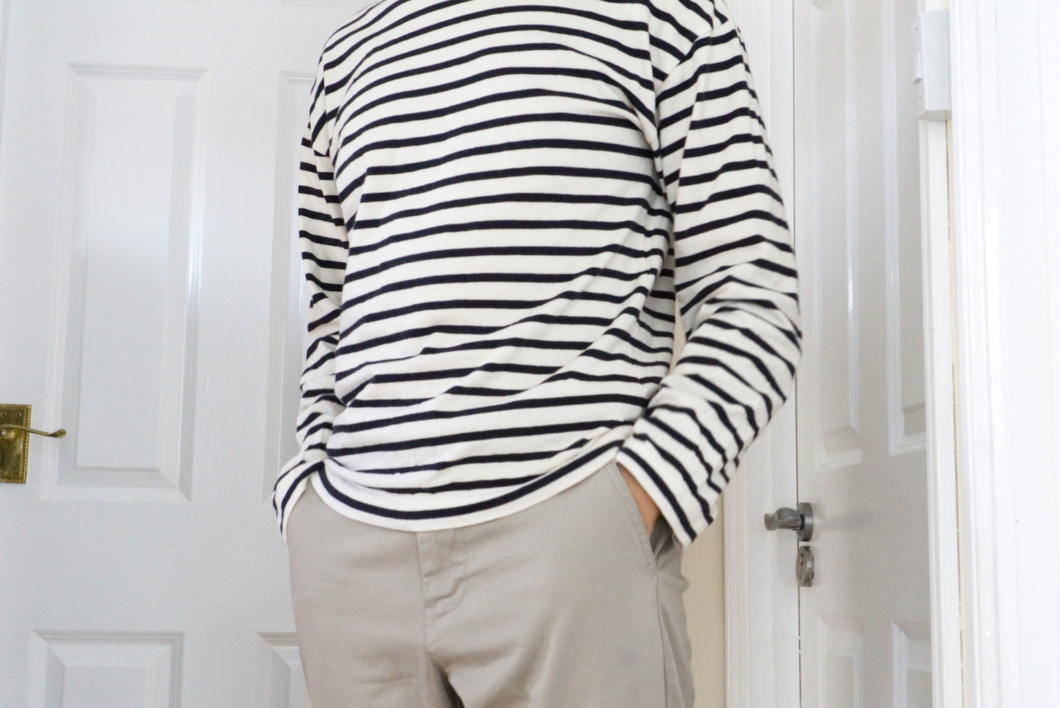 The loose long T-shirts is from MHL. and MERAKI trousers suit it as well.
Also bought "Crew Neck Jumper"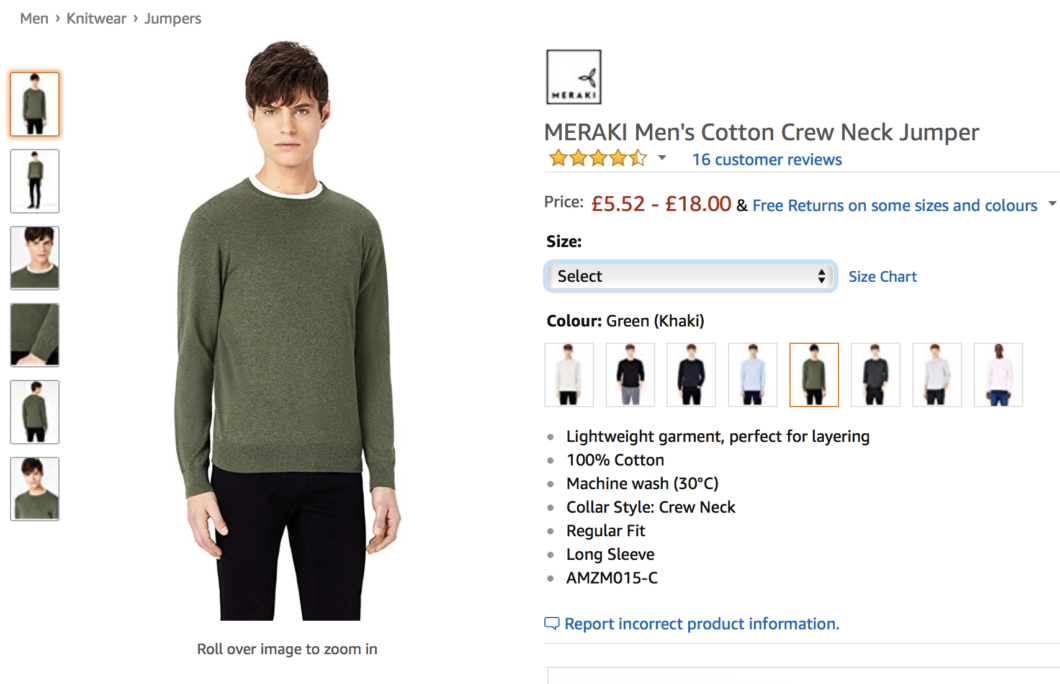 I have bought "Men's Cotton Crew Neck Jumper" Jumper as well. Even on September, It is less than 20 °C in London (Japan, it is around 30℃, so hot isn't it?). It getting chilly so I wanted to have the new long sleeve one.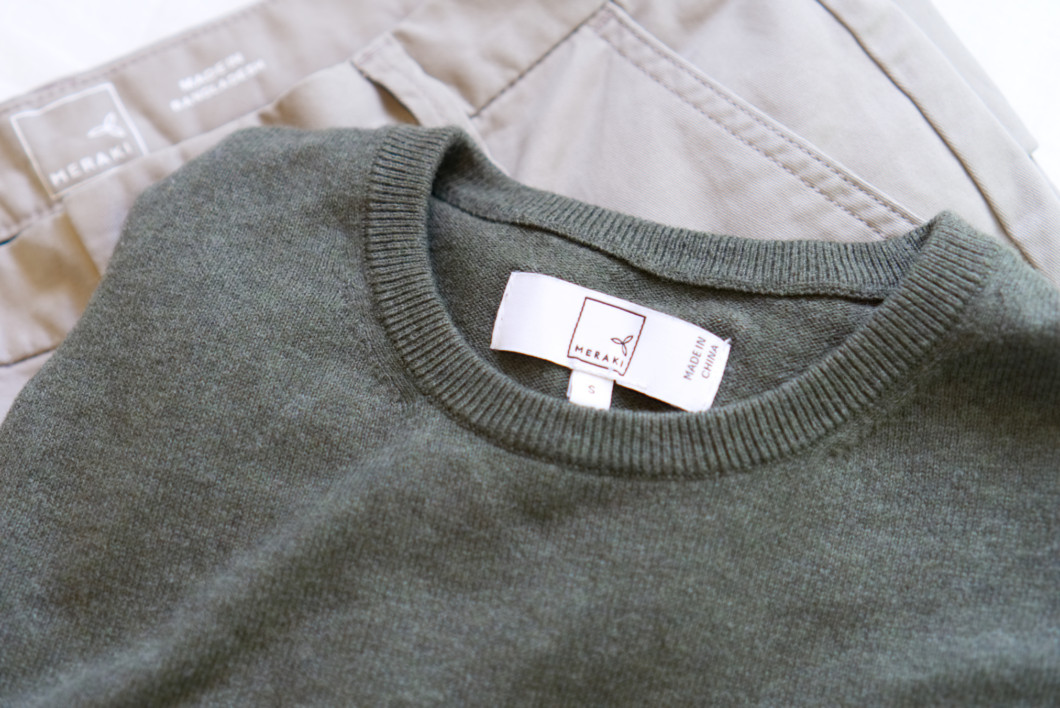 I selected S size. In fact, my height is 168cm, so S size is enough for me.
However, if I put something like T-shirts or Shirts under the jumper, the looking would feel tight and worse. You should select M size when you want to do so.
OK, let's put it on.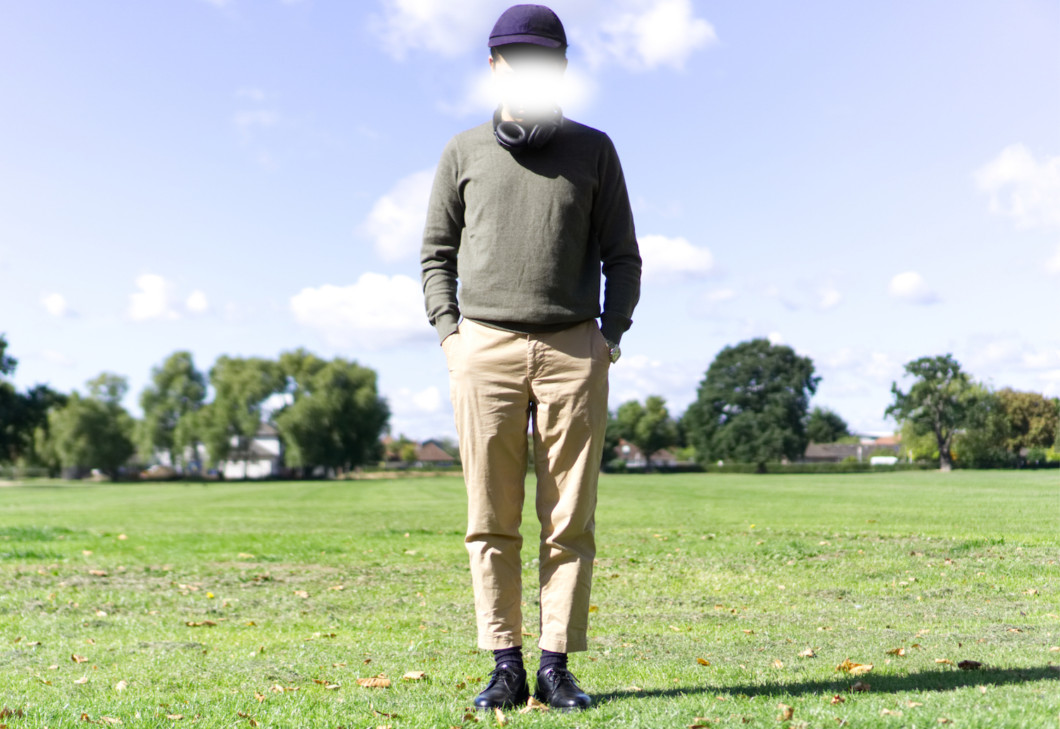 Cap - Brooks Brothers
Jumper - MEREKI
Uncle trousers - Muji
Leather shoes - Dr.Martens
If you don't wear anything inside jumper, the S size would be good. The material is 100% cotton, so it will not make your skin Itchy. The fabric is a little bit of thin. It will be useful especially in the autumn and  the spring.
What I want next...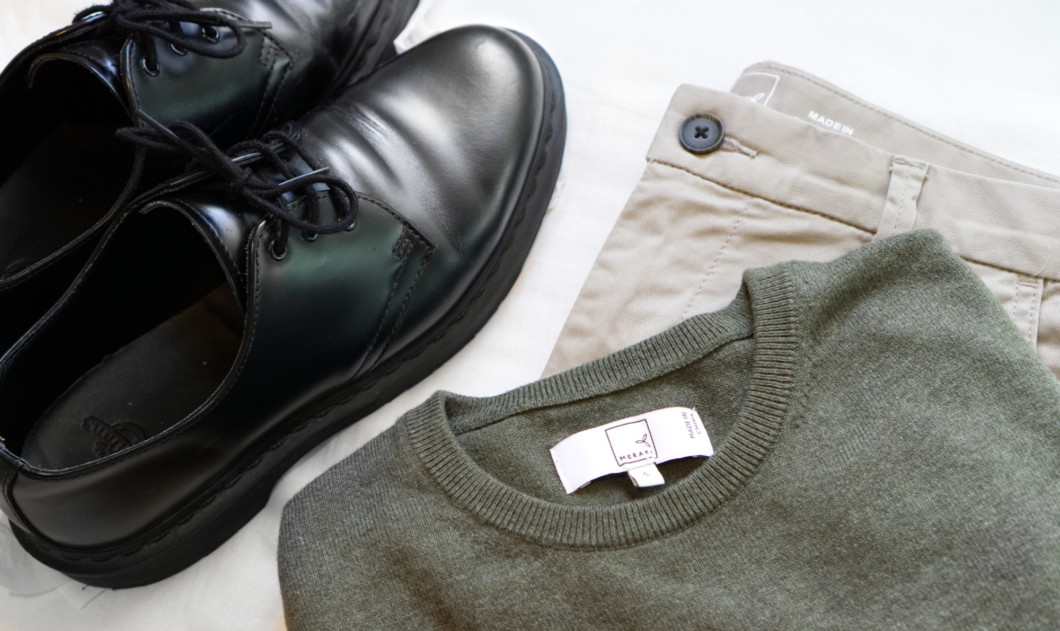 After I wore on several times, it becomes one of my favorite wear. I like the quality and simple design. It feel like a minimalist vibe.
Living in London needs a lot of costs, so this low-price but quality simple cloths is really worth buying. I think UNIQLO and Muji are too expensive (twice price), compared to in Japan.
If I buy something next, I am gonna buy Merino Crew Neck Jumper. I think Merino wool is expensive but this is cheap! I should have bought first... I didn't know that.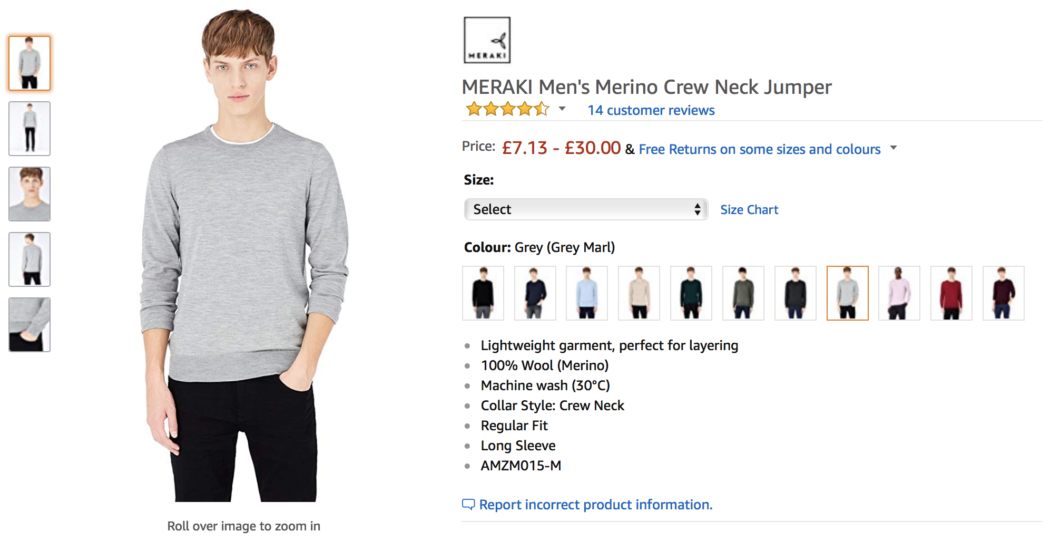 If it is Merino, I am sure you wear it at any season (but midsummer).
In addition, another one I am interested in is "Raincoat Hood". It rains so much in London. I want to prepare rain wear for the time. I am wondering if this is good to buy or not.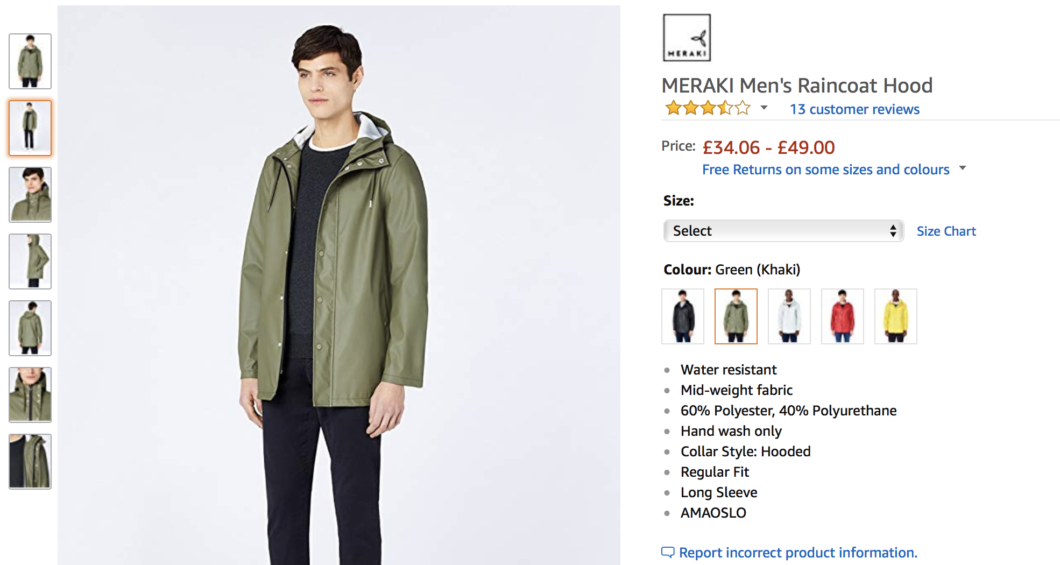 This type of wear is also sold by UNIQLO and TOPSHOP. I need to compare them before buying it.
Finally, I checked whether it is available to deliver to Japan. The conclusion is unfortunately "No". I think it fits Japanese sense of fashion. I am looking forward to seeing MERAKI in Japan!
The following two tabs change content below.